Download free "
The life of Horace Greeley, founder of the New York tribune, with extended notices of many of his contemporary statesmen and journalists.,

" by

Lurton Dunham Ingersoll

EPUB, MOBI, PDF, TXT, Kindle
---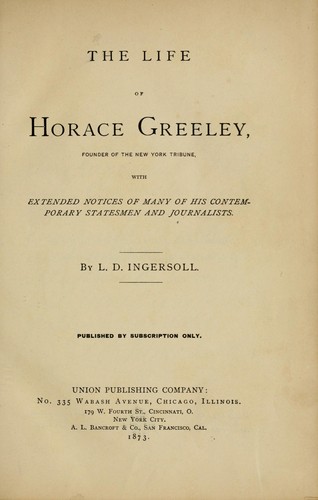 Free Find Ebook
The book was published in

1873
Book description:
Publisher:
Union Pub. Co.
.
Date:
1873.
Place:
Chicago
Number of pages:
688
---
This book describes the following items:
Greeley, Horace, 1811-1872.,